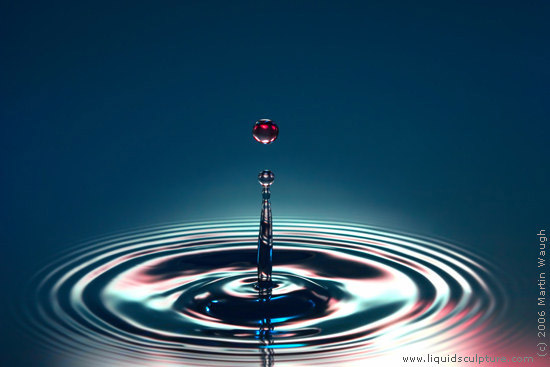 There is an item song from a movie which talks about Delhi's winter (Dilli ki sardi), I don't exactly remember the name of the movie bit I do remember the sizzling moves and sexy expressions of Amrita Arora and the dress that she wore in the song was so small as if her body isn't affected by the Dilli ki sardi at all.
I don't know what she will say about Dilli ki garmi but this time Delhi's summer season is getting unbearable and as I have read in newspaper that monsoon will 45% less this time, it is increasing my tension.
Well jokes apart, I just want to bring your attention towards the growing water scarcity problem that is now a very common problem not only in big cities like Delhi but in small towns as well. The water scarcity problem is directly proportional to the temperature of the country, as the temp increases water problem also increases. I have tried to list some methods to tackle this problem, if you have any, please add to the list:
Water Harvesting—water harvesting is a method through which we can capture the rain water. Rain water can be termed as the primary source of water which fills our secondary source of water like rivers, ponds, lakes. We can collect the rain water by digging soak pits in our houses or by using hand pumps and by boring wells. This way we can utilize the rain water which will help us in solving our water problem.
Water recharging—this is a process in which water is not allowed to penetrate the land and it is stopped on the surface itself, and this can be done by making lakes and properly maintaining them.
Water management- it simply states that water should be used in a proper manner and it shouldn't be wasted. For example, while brushing our teeth or shaving we should make sure that water is not running from tap unnecessarily, our car can be cleaned by a wet cloth and it doesn't need buckets of water everyday, use of buckets for taking bath rather than bath tubs or showers. I have seen people who waste the resources and if stopped there answer is that they are paying the bills, so what is the problem, well may be in the future they wont need to pay any bills coz there may be no water to be used by them. Guys, be an asset to the society rather than being a liability.
Planting trees—I think that is an answer to our every ecological problem. Don't run in the whole city to plant trees but at least you can plant trees in your own locality and make it lush green. Make your locality an example so that others can take a lesson from it.
Just ask one question to yourself..can you live without water? Definitely you can't live without water, so save water or use it intelligently.
To enhance your knowledge regarding your health, financial and monetary conditions and wisdom, keep visiting
Health, Wealth and Wisdom
To keep yourself updated regarding Dehradun and the world,

please visit
Doonspot
pic courtesy:http://www.liquidsculpture.com/,