In this article, we are going to talk about some of the top Indian bloggers who have made their mark in Indian Blogging Industry and these online entrepreneurs are called Webpreneurs.
So our first Webpreneur is Amit Agarwal who is the founder of Digital Inspiration (
www.labnol.org
). Amit Agarwal is a Computer Science Engineer from IIT Roorkee and he has worked for ADP. In 2004, he left his job to become the first Indian Professional Blogger.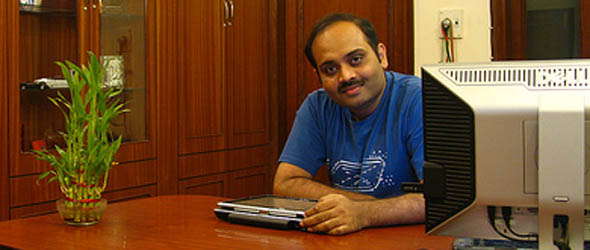 Amit was working in Bangalore in a Technology firm but he wanted to live with his family in Agra but the biggest question was what he will do in Agra because Agra was nowhere in comparison to Bangalore when it comes to jobs and career. Freelancing was one option and this idea gave birth to
www.labnol.blogspot.com
which is now
www.labnol.org
.
The first post dealt with the new printer and its review, which was purchased by Amit Agarwal, who knew at that time that it was the start of blogging era. How big Amit Agarwal's status is, can be understood by the title given to him by HT, which is "Founder of Indian Blogging Revolution"
He has also previously worked for The Wall Street Journal and The Financial Express as a technology columnist; he has also been interviewed by many TV channels such as NDTV, CNN IBN, BBC, CNBC, STAR TV and Blog TV Singapore. Amit Agarwal is a prominent speaker in the Technology seminars, Blogging conferences and Webinars.
He has also been awarded the Most Valuable Professional Award by Microsoft for 2007, 2008, 2009 and 2010.
Amit Agarwal has been actively involved in advocating the freedom of speech and bringing an end to Internet Censorship.
About Digital Inspiration
Digital Inspiration is a technology blog, founded in 2004, deals with the topics related to social media, software reviews and web technologies. Digital Inspiration is among the top 100 technology blogs out of an estimated 130+ million blogs. Digital Inspiration has won the Best technology Blog Award twice at Indibloggies.
The average pageviews per month that Digital Inspiration gets is 4.5 millions and monthly income of Amit Agarwal is $50,000 with the Alexa rank of 2.6k.
tags : Amit Agarwal, Digital Inspiration, blogger, Alexa, labnol, star tv, CNN IBN